Monday Feature: CARAVAL, by Stephanie Garber
I first heard about Stephanie Garber's CARAVAL at last year's SCBWI Spring Spirit conference. Not only did Stephanie have a great workshop on building a cast of characters, but CARAVAL promises an interesting world, too. It debuts tomorrow, January 31, and I just got my copy in the mail!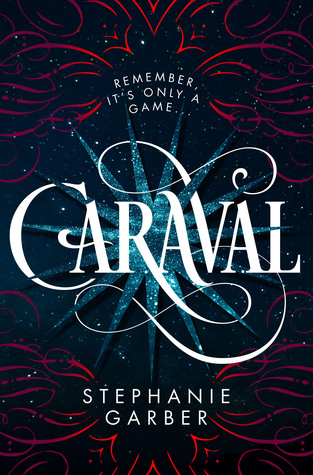 Welcome to Caraval, where nothing is quite what it seems.
Scarlett has never left the tiny isle of Trisda, pining from afar for the wonder of Caraval, a once-a-year week-long performance where the audience participates in the show.
Caraval is Magic. Mystery. Adventure. And for Scarlett and her beloved sister Tella it represents freedom and an escape from their ruthless, abusive father.
When the sisters' long-awaited invitations to Caraval finally arrive, it seems their dreams have come true. But no sooner have they arrived than Tella vanishes, kidnapped by the show's mastermind organiser, Legend.
Scarlett has been told that everything that happens during Caraval is only an elaborate performance. But nonetheless she quickly becomes enmeshed in a dangerous game of love, magic and heartbreak. And real or not, she must find Tella before the game is over, and her sister disappears forever.
Buy: BookPassage ~ Amazon.com ~ Barnes & Noble ~  IndieBound