I met Rory Power at YallWest this year, and I was immediately drawn to the premise of her novel, WILDER GIRLS, which debuts on July 9. Have a look: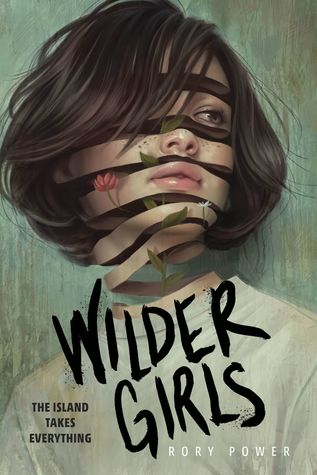 It's been eighteen months since the Raxter School for Girls was put under quarantine. Since the Tox hit and pulled Hetty's life out from under her.
It started slow. First the teachers died one by one. Then it began to infect the students, turning their bodies strange and foreign. Now, cut off from the rest of the world and left to fend for themselves on their island home, the girls don't dare wander outside the school's fence, where the Tox has made the woods wild and dangerous. They wait for the cure they were promised as the Tox seeps into everything.
But when Byatt goes missing, Hetty will do anything to find her, even if it means breaking quarantine and braving the horrors that lie beyond the fence. And when she does, Hetty learns that there's more to their story, to their life at Raxter, than she could have ever thought true.
You recently tweeted about discovering the different ways books can "speak." How did you know when you'd found your own "voice" as an author?
I didn't really find my own voice until I'd been writing seriously for about a year. I spent a long time trying to emulate the fiction I was reading, and while I think that taught me a lot, it felt like I was only producing a knockoff of somebody else's work. To find my own, specific voice, I really went back to gut feeling and instinct. When I write now, I think mostly about rhythm, and I know I've got it right – I know I've made it my own, rather – when the rhythm clicks.
Voice as rhythm–what a great concept! WILDER GIRLS explores the importance of finding the truth. Was Hetty's world fully formed in your mind all along, or did it develop as you wrote it? 
The world of WILDER GIRLS definitely developed as I wrote about it. I knew the basics from the beginning – an island, a school, a quarantine – but the more I wrote, the more I figured out about the people around Hetty and the circumstances of exactly why she and her classmates had been quarantined in the first place. Eventually that involved a lot of working backwards. Now that I'd figured out what the truth was, I had to go back and rework the bits leading up to it so that they were pointed in the right direction.

Further proving that stories have different ways of unraveling. Hetty, Byatt, and Reese aren't run-of-the mill, ordinary female characters. What do you like most about each of them, and what other kinds of characters would you like to see more of in books?
I think my favorite thing about all three of them is how very much like most girls they are – they're angry and they're messy and I think a lot of girls feel that way during adolescence. These three girls are very upfront about their flaws, which I hope makes them that much more familiar to people. As far as my favorite thing individually goes, I love Hetty's tenacity, Byatt's confidence, and Reese's depth of feeling. Those things are liabilities as much as they're assets for the girls, but I think that can be true for the most cherished parts of all of us. As far as what kinds of characters I'd like to see more of, I'm really excited by the increasing breadth of queer characters we're seeing in books, and I'm eager for that to continue – there are so many great queer titles on the horizon!
Indeed there are! What are some of your current projects?
Right now I'm working on my second book, which will be out in Summer 2020 (title to be revealed). It's a standalone separate from WILDER GIRLS, and it's really different, although I think people who enjoy one will enjoy the other. I can't say too much about it, but in general there's a lot of corn, a lot of family drama, and, like WILDER GIRLS, some weird science thrown in for fun.
Buy: Book Passage ~ Amazon ~ Barnes and Noble ~ Indiebound
This post can also be viewed here. 
https://www.karenbmccoy.com/wp-content/uploads/2019/06/Rory-Power.jpg
250
200
Karen McCoy
https://karenbmccoy.com/wp-content/uploads/2018/06/KarenSigSmall.png
Karen McCoy
2019-06-05 16:57:38
2019-06-06 00:00:49
WILDER GIRLS by Rory Power